Geschrieben am
Durch Team Berwork.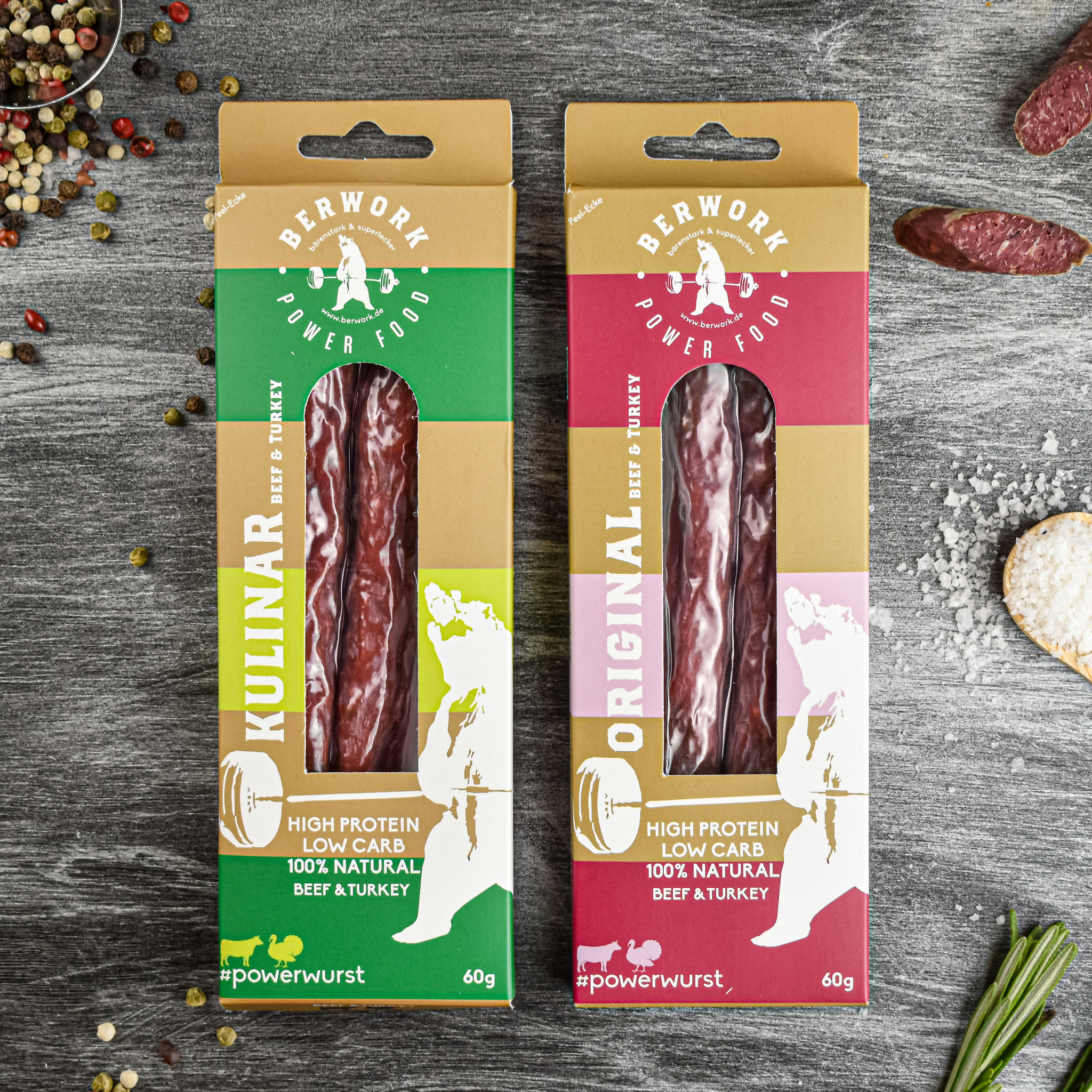 Introducing our new Beef & Turkey Flavors!
Truth is, sometimes we all want something new, or in actual sense, something better. As a company happy about making 100% natural, high protein snacks and sausages, we have an addition to our family of quality, high-protein sausages.

We have created a love story between beef and turkey meat.
Who ever thought these two could marry in such a classic way?

Now here is all you need to know about this new flavor:

1.    Each pack contains a whopping 42 grams of protein, 95 grams of Beef and 95 grams of Turkey meat.
2.    Sausages are slightly softer than the 100% beef flavors.
3.    Perfectly spiced to engage your taste indulgence.
4.    Comes in 60 grams and 20 grams sizes! Yes, you read that right. 20 grams!
5.    Three major varieties: Original, Kulinar and Spicy.
6.    Better packaging and classic to carry along.
7.    Cheaper prices, better quality.

The rest is yours to find. Grab a 60 grams pack for € 2.49 or 20 grams pack for €0.99 (launching in September 2019). Even better, shop at your own convenience on our web shop at https://shop.berwork.de/de/

Berwork is sporty. Berwork is natural. Berwork is love.