Posted on
By Team Berwork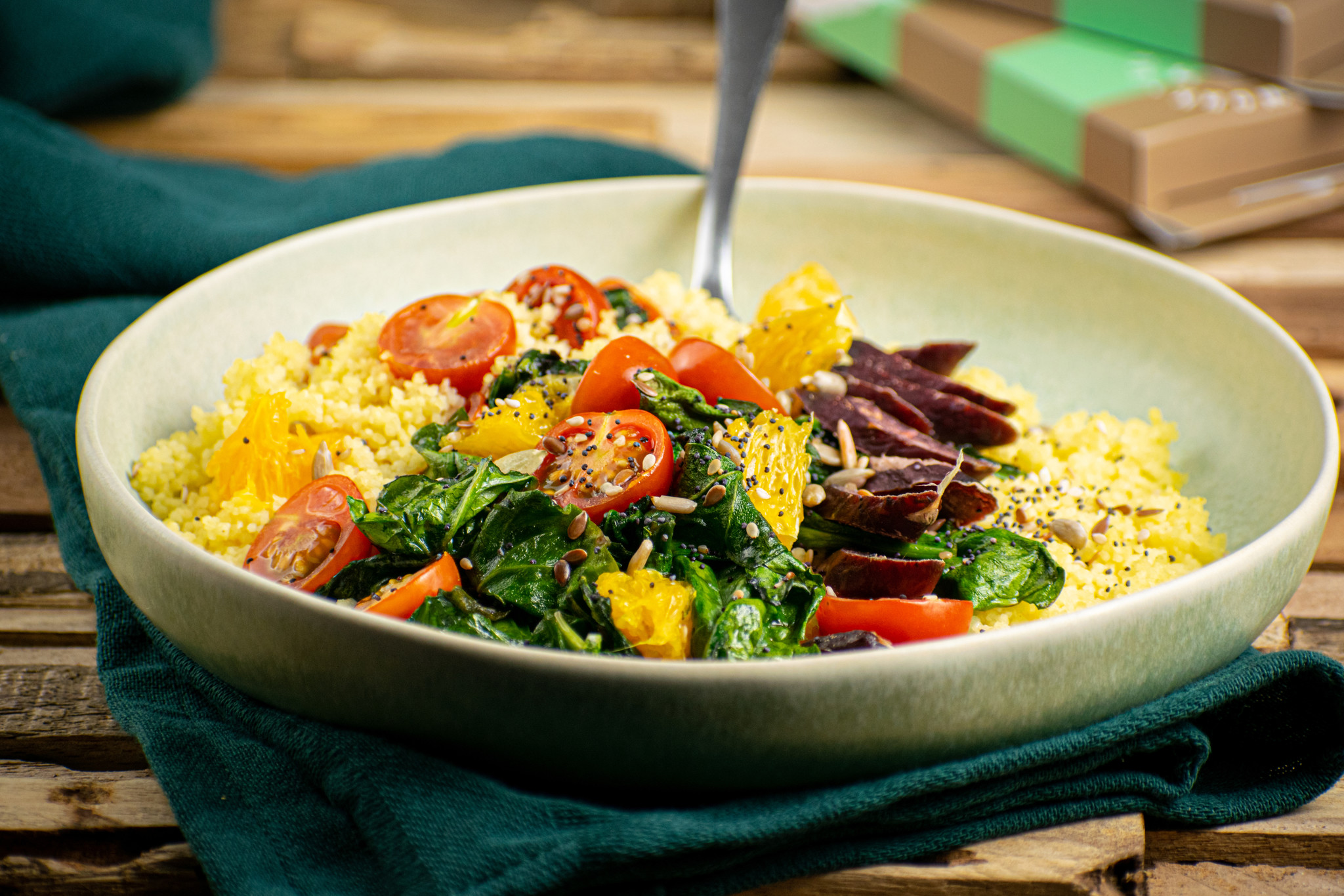 Mediterranean Bowl Recipe
Ingredients:
2 cups Spinach, cut and clean
1 cup Vegetable stock
1 Mediterranean Berwork Sausage
½ cup Couscous
½ cup Cherry tomatoes, cut in halves
½  Orange, cubed
1 Garlic clove, chopped
2 tsp. Olive oil
Chia and Sunflower seeds
Salt and pepper
Dressing:
1 tbsp. Orange juice
1 ½ tbsp. Sesame oil
Salt and pepper
Process:
Heat the vegetable stock and pour it over the couscous (covering completely). Let it sit for about 20 minutes or until it has absorbed all the liquid.
Add 1 tsp. olive oil, orange juice, salt and pepper and mix with a fork until well combined and seasoned.
Heat 1 tsp. olive oil in a pan, at high heat, and sauté the garlic cloves until lightly browned. Add the spinach and cook for a couple of minutes, just until they get a bright green color.
Cut the Mediterranean Berwork Sausages.
Place the couscous in a bowl, cover with the tomatoes, spinach, Berwork sausages, orange and seeds.
For the dressing, mix all ingredients.
Pour over the dressing and enjoy!
Enjoy your meal!