Posted on
By Team Berwork.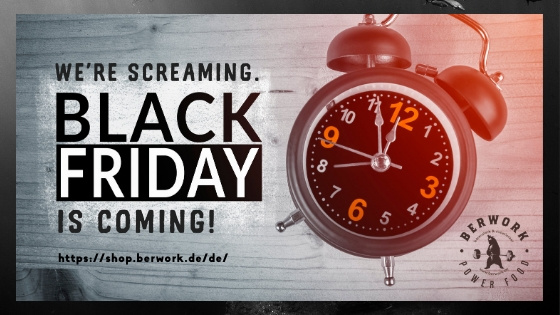 We're screaming. Black Friday is coming!

Kids are back in school. Halloween is over. Now are you ready for Black Friday?
We are excited to share with you, amazing discounts in this year's Black Friday Sales. Between 29th November and 1st December, we will be hosting a mega sale on our web shop.

Berwork Powerwurst has proven to be a best choice in the fitness snacks industry and we are willing to spread our wings to every single fitness lover.

So here is the deal: Just keep shopping the best power-sausages at  https://shop.berwork.de/de/